Recent Posts From
More Features

By Cindy Lee AZ State Land Department (ASLD) has a proposal, Case...
Recent Posts From
Scenic Drive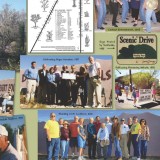 Courtesy of Friends of the Scenic Drive/GPPA The Scenic Drive showcases...
Popular Posts
This Week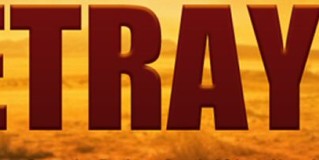 By Les Conklin The State Land Department is requesting new commercial and resort/tourism zoning on North Scottsdale Road. If this request is approved, the promise of Scottsdale's Scenic Drive and more than five decades of community service related to it, will have been betrayed. The Promise The picture below shows a plaque located at Scottsdale's Scenic Drive exhibit area.  Please, read the text on the plaque. It describes a vision of a special, non-commercial roadway, a roadscape that is significantly different from Scottsdale Road south of the Scenic Drive. If Scottsdale approves the state's plan, the entire exhibit area, including this plaque and its visionary text, will likely be bulldozed and replaced with a shopping center or other type of commercial activity. The Scenic Drive's founder, Corkie Cockburn, had the idea to create the Scenic Drive in 1963. She later wrote "… We spoke of our fear that the roadside would become lined with neon-lit gas stations and motels like Apache Boulevard in Mesa where we had been earlier in the day. Creating the Scenic Drive was our way of preserving the desert…" Obliterating the exhibit area and building a shopping area is a direct assault on the promise of the Scenic...
Recent Reviews From
All Categories